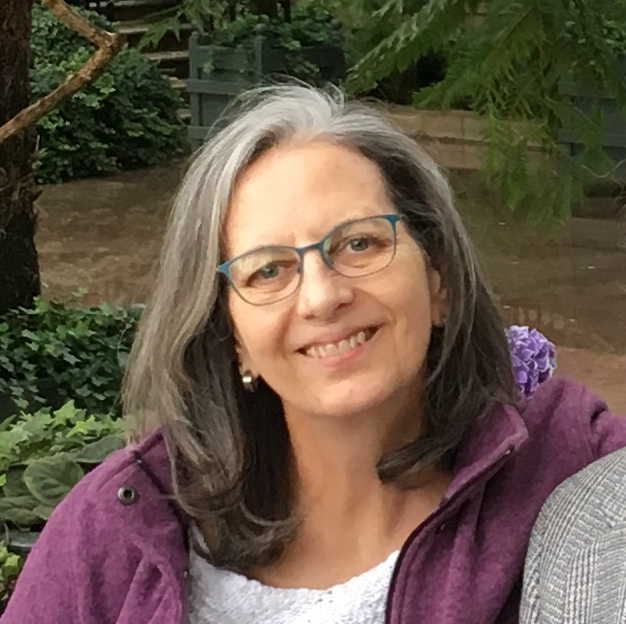 Welcome
Welcome to my website! I'm so glad you have found your way here, and I hope your visit will leave you feeling inspired and encouraged.
As you are probably aware, we are here on planet Earth at a very auspicious moment. The Divine Feminine and Christ consciousness are on the rise as humanity awakens to the truth of our interconnectedness and interdependence with all Reality. It is an exciting (and oftentimes challenging!) moment to be alive.
We all have a role to play in this Great Turning, and I suspect you are willing and ready to play yours. You will find plenty on this website to support you—books, blogs, podcasts, interviews—so I hope you will take a moment to look around. I also hope you will choose to stay connected by subscribing to my newsletter here.
---
My Spiritual Orientation
Having been raised in the Christian church, the stories and teachings of Jesus are in my bones, and I had a dream many years ago in which it was revealed to me that Jesus has been my guru since birth. Recognizing that his message has been distorted by egoic consciousness for centuries, I continually seek to understand it from the vantage point of nondual consciousness, and I am greatly indebted to A Course in Miracles and A Course of Love for their tremendous contribution in this regard.
My spirituality has also been deeply influenced by the wisdom of the Buddha, the Tao te Ching, and shamanism—and above all, by my own mystical experiences and dreams.
---
---
"Patricia is a superb writer who tells a human story with implications for the wellbeing of individuals as well as societies.
Hers is a clear and compassionate voice filled with energy, concern and intelligence."
~Rabbi Sheila Weinberg, author of Surprisingly Happy: An Atypical Religious Memoir
---
---
My Story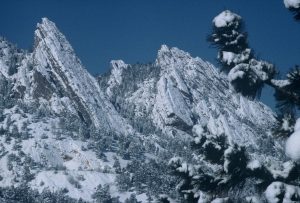 I'm from Denver, Colorado, and after I graduated from college I served as a Peace Corps Volunteer in the Andes of Ecuador. It was there that the vision of doing some sort of ministry first came to me.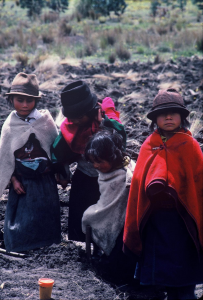 After I returned to the US and taught Spanish and ESL for a few years, I enrolled in seminary in the Bay Area and became ordained as a Presbyterian clergy person.
I and my husband, Kip, whom I had met in seminary, co-pastored for 5 years in a small town in Missouri, and in 1997 we moved to Philadelphia so that I could accept a call to pastor Tabernacle United, a socially and theologically progressive church next to the University of Pennsylvania.
---
Grief and Awakening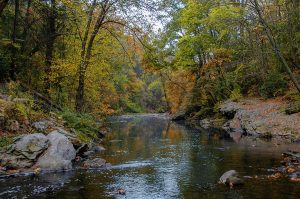 My spiritual life took a drastic turn in 2001 when a very close friend of mine died. Her death ignited in me a firm resolve not to live my life on the surface; I fervently wanted to open to dimensions of my existence I had never known before.
The following year I experienced a barrage of synchronicities that my worldview simply couldn't accommodate, and it opened the door for a profound spiritual awakening.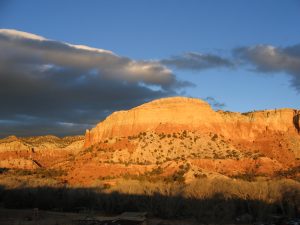 In that awakening I saw that all things are interconnected, that Love is the essence of Reality, and that the separate self is an illusion.
I also saw that we humans are living in a story—a dream—based upon the fallacy of separation. This illusion, which exists only in the mind, is lived out in our personal lives and enacted in the political and economic systems we create, systems which are causing extreme suffering and jeopardizing the very ecosystems that support life on Earth. At one point, I received an urgent message: "Transform story!" It was clearly a message for all humanity.
---
New Directions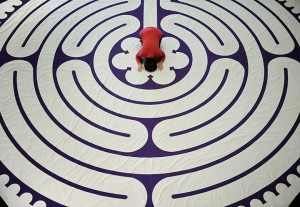 That awakening experience eventually led me to leave my vocation as a pastor in the institutional church because I came to see how much the fallacy of separateness—or ego consciousness—and shaped Christian belief. Jesus wasn't a divine being set apart from the rest of humanity; he was demonstrating the fullness of our own essence, and opening the way for us to accept our own divine nature.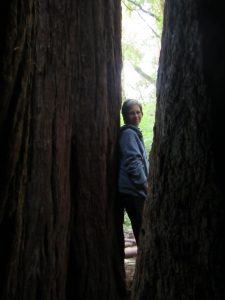 I resigned my position as a pastor in 2010. It was a scary time for me, full of uncertainty and loss. I didn't know what was ahead. All I could do was surrender to the unknown and trust the process.
The following year I received a download that I would write a book called Beyond Jesus that would talk about how ego consciousness had shaped Christian belief. The book, which traces my journey and the insights it brought me, was published in 2018.
---
Community Engagement
My spirituality is closely intertwined with healing action in the world, and I have been involved in several peace and justice movements over the years.
Over the last few decades, I have helped refugees fleeing the wars in Central America, served as a rape crisis counselor, helped found a Habitat for Humanity chapter, served on the board of an addiction recovery community, and served a week in federal prison for engaging in nonviolent civil disobedience in response to the 2003 US invasion of Iraq.
I currently serve on the boards of three nonprofits: ArtWell, which empowers underserved youth in Philadelphia to discover and express their creative and leadership capacities, the Center for Contemporary Mysticism, which features programs by some of today's leading voices in spirituality, mysticism, and consciousness, and the Climate Restoration Safety and Governance Board, which provides oversight and accountability for climate restoration projects.
---
Education
BA in International Affairs and German, magna cum laude, Phi Beta Kappa (University of Colorado)
BA in Music, cum laude (University of Colorado)
MEd (University of Colorado)
MDiv (San Francisco Theological Seminary)
Certification Reiki III
---