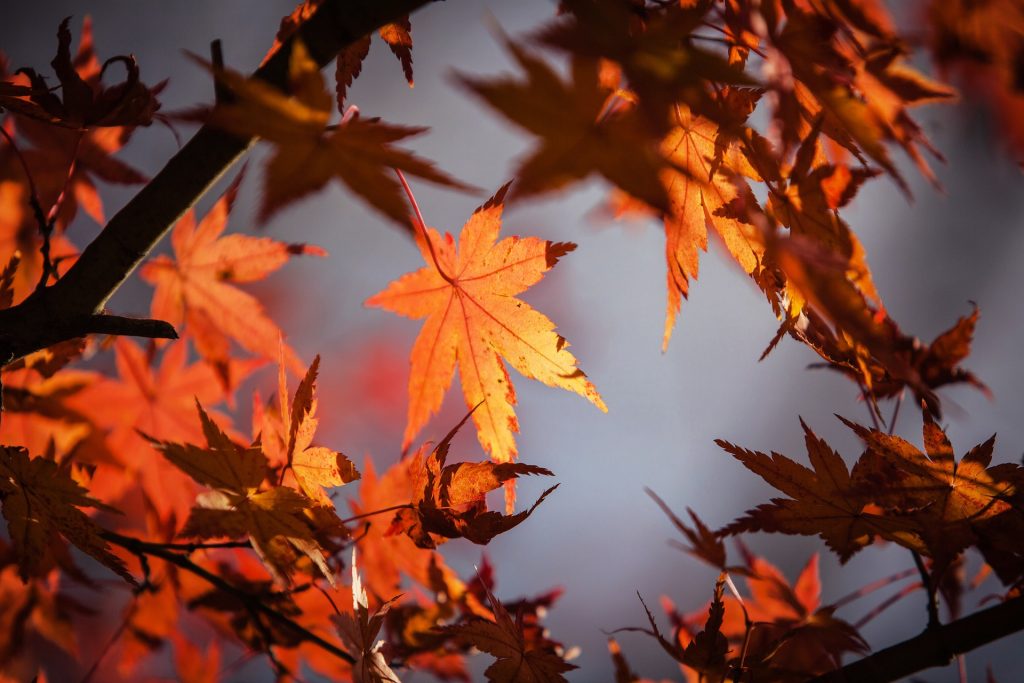 Autumn is my favorite season. The light this time of year seems to penetrate the veil between the worlds of the seen and the unseen, and the trees, turning red and gold before letting go into winter, speak to me of the beauty and impermanence of life. It's no wonder this is the season when so many people observe Samhain, the Day of the Dead, All Souls Day, and All Saints Day.
To honor this mystical season I wanted to share with you this song I wrote and recorded many years ago.
---
---
October Walk
I took a walk one late October
the geese were honking as they flew,
and I came upon a graveyard
full of names I never knew.
As I walked among the headstones
with autumn's pungence in the air
how I longed to know their stories
their hopes, their fears, their quiet prayers.
But their lives remained a mystery,
the granite offering up no clue,
and their stories had long vanished
save a cryptic line or two.
And the golden leaves were falling
as the autumn wind began to blow
and they danced their swirling circles
then came to rest against the stones.
There I lingered for a moment
then I headed on my way
and October's sun was shining
and warmed me in its slanting rays.
And this life remains a mystery,
a riddle whispered by the leaves
that shimmer in the sunlight
then sail away upon the breeze.
Music, lyrics, vocals, guitar and tin whistle by Patricia Pearce
Keyboard by Kip Leitner