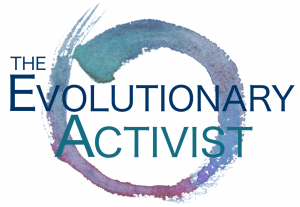 www.patriciapearce.com/podcast
In this episode I speak with Dr. Penny Gill. A long time professor of politics at Mount Holyoke College and eventually Dean of the College, Penny Gill spent her career teaching undergraduates how to think more deeply about politics and economics. 
Dr. Gill has pursued a broad range of interests in European politics, political thought, and contemporary processes of globalization, as well as being a life-long student of the wisdom traditions, comparative spiritualities, and the work of Carl Jung and his associates.
In 2003, as she was grappling with her grief and horror over the US invasion of Iraq, to her astonishment, Penny began receiving a "direct transmission" from an entity named Manjushri.
Manjushri imparted to her a far-reaching explication of our current global situation, one which reframes the violent conflicts, climate change, and global economy we see careening out of control.
Penny compiled the teaching she received into a book titled What in the World Is Going On? Wisdom Teachings for Our Time, which was published in 2015.
Dr. Gill received her B.A. from Northwestern University and her Master of Arts, Master of Philosophy, and PhD from Yale University. Now retired, she lives on Madeline Island, Wisconsin.
---
---
© 2018 Patricia Pearce
Soundtrack music "Changing" by Borrtex, licensed under Creative Commons (BY-NC 4.0)