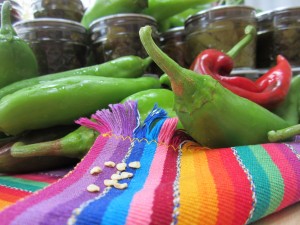 We've been harvesting chilis from our garden and so far have canned 34 jars and the plants are still producing. We started the plants last winter from small seeds, no more than a quarter of an inch across, but now, from those few tiny seeds, we have chilis to last us for at least the next couple of years, and plenty to share.
Is there something you envision for your life, but you feel immobilized because it seems too big and you don't know where to begin? Or is there some shift in the world you long to see, but because the status quo is so entrenched there just seems no possibility of it ever becoming a reality? If so, take a lesson from the seed: all big things start small.
Let me repeat that, because it's so easy to forget. All big things start small.