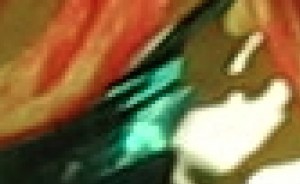 I've been thinking a lot about pixels lately. It might seem like a strange thing to think about, but it will make sense once I tell you the backstory.
I've been taking a couple of online classes to help me build a more robust author platform in preparation for some book launches down the road. One of the classes talks about finding your niche and positioning yourself against the competition.
Needless to say, I've been doing a lot of translating—trying to straddle the worlds of marketing and spirituality.
They emerge out of two very different worldviews. Conventional marketing focuses on competition and setting yourself apart. Spirituality, where my interest lies, is rooted in the realization of our oneness.
The way I see it, each of us is like a pixel in a larger picture. We each have our own authentic, unique attributes which the big picture needs. This is why I don't need to think of my compatriot pixels (those who are offering similar teachings) as competitors, because we're all doing our part to bring forth the big, beautiful picture. After all, an image of a dahlia needs more than one yellow pixel.
I was talking to a friend about all of this recently and she reminded me of that old Hassidic tale of the rabbi Zusya who died and went to stand before the judgment seat of God. As he waited for God to appear, he grew nervous thinking about his life and how little he had done.
He began to imagine that God was going to ask him, "Why weren't you Moses?" or "Why weren't you Solomon?" or "Why weren't you David?"
But when God appeared, God simply asked, "Why weren't you Zusya?"
We're each here to be our authentic, unique pixel. Nothing else.
Despite what you may have been taught, it isn't self-centered or arrogant to simply to be who you are and offer the world what you have to offer. In fact, if enough of us withhold our true hue and try to shine as a different sort of pixel, the big picture becomes nothing but a chaotic, indecipherable jumble.
So here's my bumper sticker advice: Be your pixel. Go down deep into your essence, beneath all the beliefs that you're supposed to be like somebody else or act like somebody else. Search for your authentic Self and let it shine—because the world needs you.