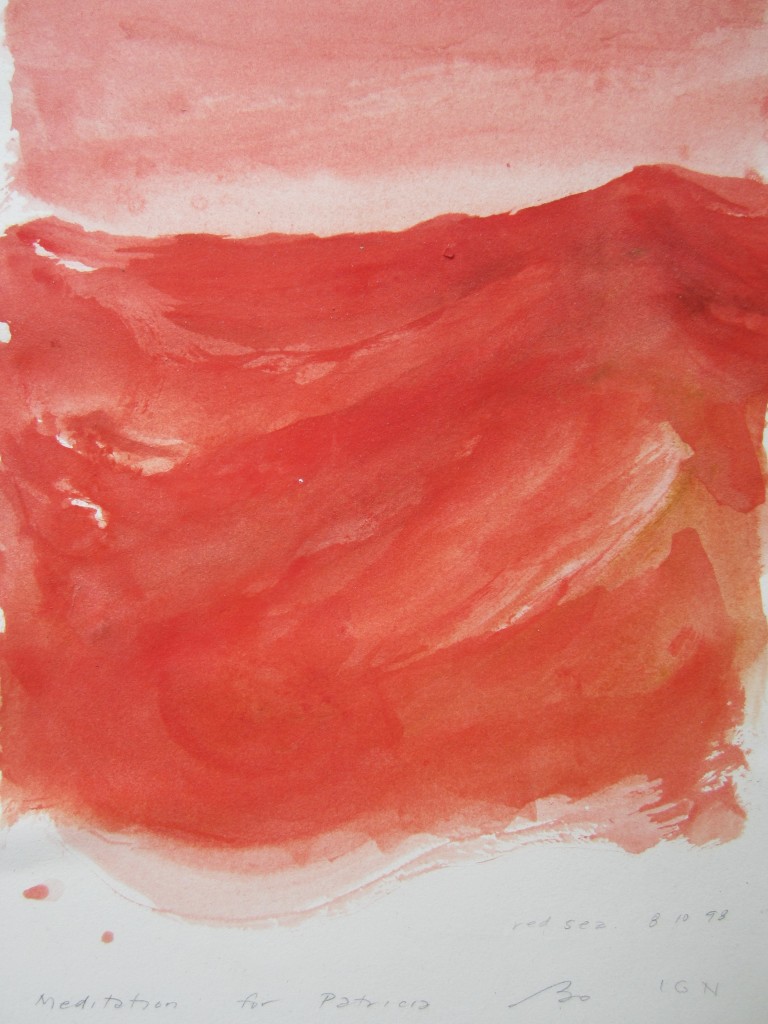 Several years ago an artist friend of mine was looking across a field and suddenly the field appeared to him as a red sea. Bo sensed the vision was intended for me, so he painted a water color wash of what he had seen and gave it to me.
When I contemplated the painting, the sea looked like an enormous, unsurmountable obstacle, as the Red Sea must have appeared to the Hebrews in the mythic story of the Exodus. Fleeing Pharaoh's army, horses and chariots bearing down on them, the Hebrews' situation appeared absolutely hopeless.
One day as I meditated on the painting, something extraordinary happened. I saw the sea as something that was behind me. I was on the other side of it, looking back. I had left behind the life of bondage. I was in the land of freedom.
What I experienced in that moment was a quantum leap of perception, and I realized how, when one's perception changes, so does one's inner reality.
You have probably seen that drawing of two people's silhouettes facing each other such that the white space between them forms the shape of a vase. You may recall that startling moment when the instantaneous flip of perception revealed something to you that had been there all along.
When I first looked at the painting it was my imagination that had placed me on Pharaoh's side of the sea, just as it was my imagination that in a flash took me to the other side and let me feel what freedom felt like. I came to realize how powerfully our preconceptions can limit us, and how a leap of perspective can set us free.
Most of us probably jump back and forth in our minds from one perspective to the other–imagining ourselves on the edge of hopelessness, and in the next instant on the shore of possibility and a promising freedom. Both perspectives are within us, both realities offer themselves to us.
So, I invite you to contemplate this image as well. May it reveal to you your own promised land.