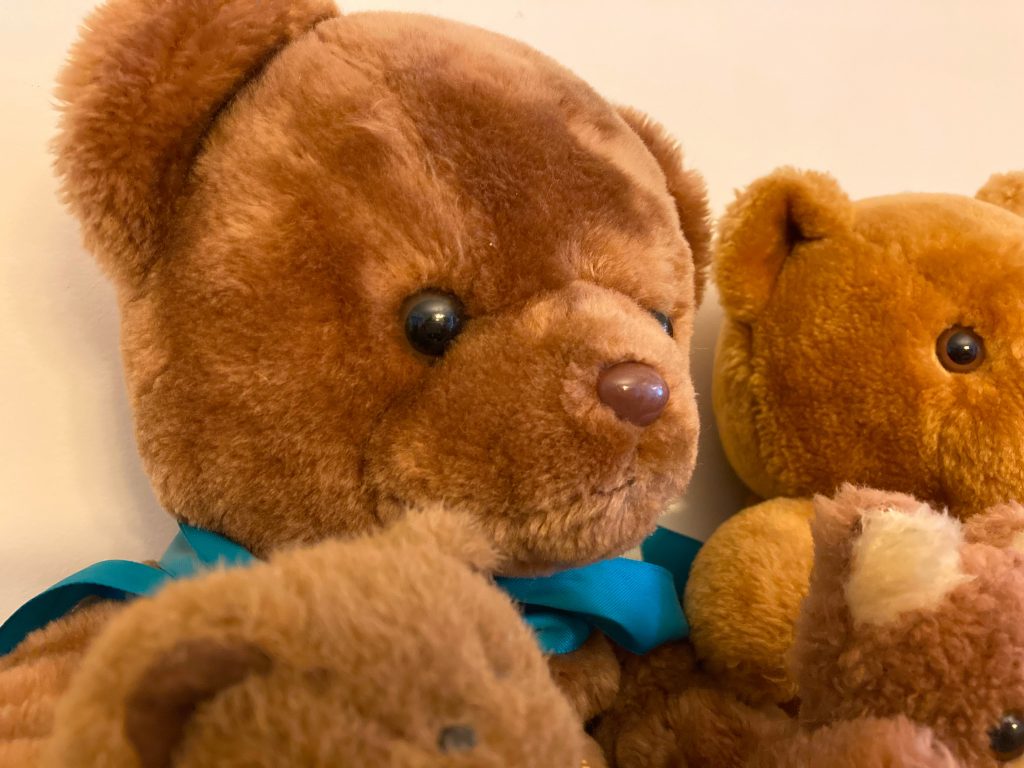 I'd like you to meet Geez.
Geez is a Teddy bear I've had for over twenty years. He was given to me by a Red Cross volunteer when I was about to accompany a friend of mine to Ground Zero. We were waiting for the ferry that would take us down the Hudson River to a landing near the site where the World Trade Towers had stood.
We were there on a pilgrimage of sorts. My friend had recently learned that her father had been killed in the attack on 9/11. She knew she needed to go to Ground Zero to see it for herself, and she knew she didn't want to go alone.
While we waited in the ferry terminal, some Red Cross Volunteers moved through the crowd distributing breathing masks and Teddy bears. The masks I could understand. There were a lot of toxins in the air from the inferno that had taken place there. But the Teddy bears made no sense to me. They seemed trite. Superficial. Offensive even, given the gravity of what we were about to witness.
After we disembarked from the ferry, we walked the short distance to Ground Zero, which was still closed off to the public. When I stepped onto the viewing platform and saw the magnitude of the devastation—that enormous, gaping, smoldering wound, the twisted steel, the charred remains—I clutched my Teddy bear as though my very life depended on it. As it turns out, it had been the perfect gift.
Why am I writing about all of this now? Because this morning as I was having my breakfast, I was looking at the piano in our dining room where Geez sits. He is joined there with a small family of other bears that have found their way into our lives over the years, plus one monkey. It is a blended family.
They have become such a fixture in our space that I hardly notice them anymore. But today, for some reason, Geez caught my eye. (Just so you know, I named him that because he accompanied me to Ground Zero. G-Z. It's the perfect name too, because "Geez" is one of those words we use when we don't have the words to describe the indescribable.)
Anyway, this morning I noticed him. I thought about how he had landed in my life. I thought about how there are times when we just need something to hold onto, to comfort us when we have to face what seems beyond our capacity to face.
And it isn't always the horrific, either. It can be the beatific.
Yesterday I interviewed Peter Panagore for the Center for Contemporary Mysticism. Peter had a near death experience when he was 21. He was ice climbing, and died of hypothermia. When he was dead he encountered the overwhelming magnitude of Divine Love, and the experience changed him forever. Since that moment he has not felt like he belongs in this world. He has felt like an outsider, someone who experienced something others could never understand.
Although I've never had a NDE, I can relate to the feeling. Ever since the kundalini awakening I experienced twenty years ago, ten months after Geez came into my life, I have also felt like I don't really belong here. I see differently. I know differently.
That is one of the paradoxes of profound mystical experiences: they bestow the absolute knowing of Oneness, yet often leave us feeling very alone in the human world. Maybe you know the feeling.
Now that I think about it, the mystical experience is the inverse of what I experienced back in 2001 as I beheld the horror that the human imagination is capable of. In the mystical encounter one is in the presence of such intense Love that it overwhelms the mind. It collapses every belief, leaving all of our towering concepts and answers—even words themselves—in ruins.
Perhaps the most astonishing realization of all is that this Love cannot be destroyed. It is all that is Real, and regardless of the violence and cruelty that we humans enact on this planet, regardless of the absurdity of the illusions we entertain, this Love remains forever unscathed and undeterred. Forever one with us.
I can't describe it. So I think I'll just leave it at this: Geez.
---
Like what you read?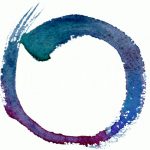 Sign up for more.
---