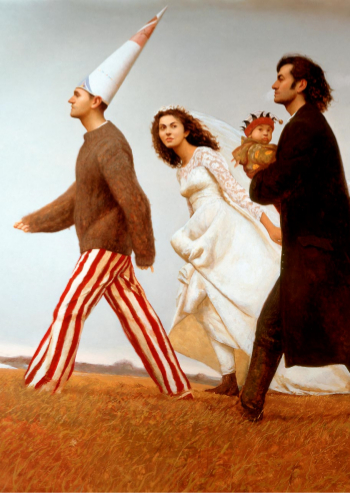 There are many ways to be a Light Worker. I like to think of myself as, among other things, a Light Writer—that my writing can be a portal for Light to shine through and illuminate the times we are in, dispel fear, help us find our way into our truth and essential Self.
Which is why, as a Light Writer, the word "blog" is so unappealing to me. It sounds like slog. Or flog. Or blob. I mean, really! Who came up with such a heavy, dense word? Of course I know where it came from. It's short for weblog. But still. Words carry frequency, and this word feels pretty darn dense.
I think the reason this seems significant to me is this: Earth is speeding up. I don't mean in the busyness way, although there's that. Rather it's that frequencies are rising, and we're being asked to rise with them. We're being asked to lighten up—in every way.
So many of us can sense that what wants to happen on this planet, to put it concisely, is heaven on earth, and we're being asked to be its conspirators (con-spire; verb: "to breathe with").
This means we need to be willing to let go of our rigidities, our assumptions, our plans, our earnest desire to make things happen. That was the old way of doing things. Now, what wants to come forth is much more effervescent, and it arises from joy, gratitude, openness, allowing.
Spirit Realm's Effervescence
I had a fascinating experience of the effervescent nature of the Spirit Realm many years ago when I set out to write a very serious book with a very serious title: Quantum Christianity.
I thought it would be a fairly straight-forward project. As a pastor I had given a sermon series I called Quantum Christianity, so I pretty much had the topics and the outline already in hand.
But when I sat down to write, it just felt like a slog (rhymes with blog). I just couldn't get excited about it at all. It seemed drab and dreary—heavy—and the project was going nowhere.
Finally I gave up. I threw my hands up in the air, metaphorically speaking, and surrendered. I still felt like something wanted to be written, but clearly it wasn't going to happen the way I thought it was.
So I decided to hand over the reins and simply let whatever wanted to come through to come through.
When I sat down to write with this new intention, opening myself to whatever wanted to come forth, I was taken aback when the first line that came out was "Once upon a No Time." I was transported into the land of fable and imagination where a whimsical, funny, and ingenious story took on a life of its own, one which had an uncanny relevance to the times we find ourselves in.
In the end, No One in I Land: A Parable of Awakening conveyed everything I had wanted to say, but its joyful effervescence made it so much more effective.
We tend to believe that for something to be significant and relevant it must be serious, but the Spirit Realm is often very funny, and it is exactly that Light-Heartedness that can lift us into a whole new dimension, if we're willing to let it.
My experience of letting go of control and being astonished at the unexpected things that could come forth was a parable unto itself, and it continues to beckon to me to let go, to let flow, to have fun. Because more wondrous things are just itching to bless us than we could ever begin to imagine.
---
Like what you read?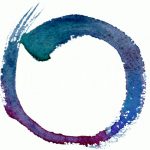 Sign up for more.
---