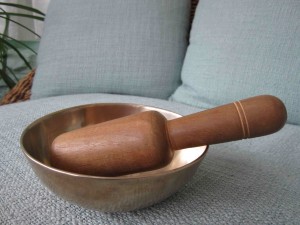 Several years ago, when I was still working as a pastor, I traveled to California to attend a conference of church leaders. The keynote speaker was a man who had made a name for himself as a director in the movie industry, and one thing he said has stayed with me all these years. He told the clergy gathered there what he thought lay people really want from their pastors: "Teach us how to pray."
To be honest, I was surprised. Is that really what people wanted to know? How to pray?
His comment struck me not only because of what he said, but how he said it. It was obvious he wasn't just making a request. He was pleading with us. He truly wanted to know how to pray.
His plea was the same one Jesus' disciples made. "Teach us how to pray," those backcountry fishermen said, probably with the same earnestness as our keynote speaker.
Jesus responded by telling them not to be ostentatious. He knew that fancy words, which are nothing but the ego showing off, just get in the way, and if prayer is anything at all, it is definitely not about the ego making an impression. Then, according to the gospel accounts, Jesus offered his disciples a simple prayer that has come to be known as the Lord's Prayer.
I'm pretty sure, though, that when Jesus went off by himself into the Galilean hills to pray, as it seems he was accustomed to doing, he didn't sit down and recite the Lord's Prayer. I suspect he didn't use words at all. Why would he, when he felt such a deep communion with the Reality he knew himself to be part of that language would be completely superfluous, an obstacle even?
I think what the disciples really wanted to know and what that Hollywood director really wanted to know, was how to be able to experience that same kind of deep communion, the experience of the presence of God with them, maybe even in them.
Prayer can seem confusing, especially if the idea of a Divine Being "out there," separated from humankind and standing apart from the world, makes no sense to us. What is prayer then? To whom or to what are we praying?
I've also often wondered how anybody can actually teach another person how to pray. Sure, offering some words to recite is easy enough, but that's not really what prayer is. It isn't about formulas or techniques or scripts, but more like an inner orientation.
Despite the challenges, I'm taking the plea from that Hollywood director to heart, and over the coming weeks I'm going to share with you not how you should pray, because you'll discover that for yourself, but how I pray.
Even though I don't pray nearly as often as I might, I love to pray. In fact, if I had no other responsibilities, I could probably spend my whole day in prayer. It's one of the things that makes me feel most alive, most whole, most open, most peaceful, most loving, and if there's anything I can share that will help you experience that as well, I'm willing to give it a try.