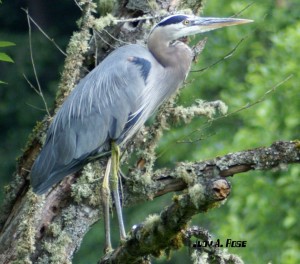 "Listen to the animals and they will teach you
the birds of the air and they will tell you…"
— from The Book of Job
At five o'clock in the morning, the Robins sit on the peak of the neighbor's house facing the east, singing their morning song. Sometimes each house has a Robin heralding the dawn.  Sometimes it is only one bird for the whole cul-de-sac. At times the House Finches take the place of, or join the Robins.  For the past three decades I have been out running or walking early in the morning, often before the sun rises.  I had never noticed the consistency of the placement of birds on the peaks of rooftops of houses until recently.  It seems that their singing facing the direction of East is particular to the spring and early summer months.
Often I take time to listen deeply, and encourage others I am working with to do so as well throughout the day – to listen deeply to our bodies, our breathing, our hearts, our intuition, as well as to the clouds, animals and birds, the plants and trees, all sentient beings. And at times I engage in dialogue with those around me. Although, I have talked with birds and animals since I was a young child, this spring and summer as I have been slowed down by circumstances outside of my control, and am re-learning how to breathe, to listen anew to the natural rhythms of my energy as well as the voices of nature.
One morning, Great Blue Heron was enthroned on the center of the peak of the neighbor's house, and I asked it was it was doing.   It lifted, expansive wings stretched out over my head, and flew to the South.   No kraakk, the wrenching sound herons make when they are disturbed, simply the magnificence of blue-grey and silver feathers in air, feathers in air, repeated again and again.
Another dawn, 12 Crows mobbed a Red-tailed hawk in a nearby Douglas Fir, and the Scrub Jays flew back and forth with the morning news.   Awhile later, an American Kestrel landed above the mail box and watched while we walked past.  This morning Anna's Hummingbirds flutter in front of me, whisking back and forth past the feeder, small jika jika jika chirps, pausing; iridescent red crown and throat contrasted with green wing feathers in the sweet morning light above me.  Soon we will head to the coast, to an estuary named Willapa Bay, where hundreds of birds follow the water's ebb and flow, and bring music of the tidewaters.
May you have time this season to listen to the birds….
Willapa Bay, Ecotones
Early morning
along the horizon
a cavatina         grasses
Burnt Sienna, Compose Green #3
Nimbostratus clouds cradle the sky
luminous bodies of light, pearlescent
with prayer shawls of mist
wrapped around the peninsula.
We count 150 Great Blue Herons
amidst several hundred Cormorants
the herons gathered as if for Lauds
lines repeated and repeated
a litany in grey, blue,
up and down the shoreline
following shoals of fish
descant along the tidal shifts.
In this moment
I remember the places
where marsh grasses thicken
the overlapping of sea and meadow
oyster flats, sorrows, joys, sandpipers,
quick watercolor sketches
of memories, invocations,
our life together
the sky a wash of Payne's Gray, Cobalt Blue
sealight transposed
translucent consolation
a songline of wings.
— Gwendolyn Morgan
forthcoming in Written River
Summer Solstice 2012
photo by Judy A. Rose
Gwendolyn Morgan learned the names of birds and plants from her grandmothers. She  holds an MFA in Creative Writing from Goddard College, and a MDiv from San Francisco Theological Seminary, where she studied with Patricia and Kip many moons ago.  She has been a recipient of writing residencies at Artsmith, Caldera and Soapstone and has poetry published in: Calyx, Kalliope, Manzanita Quarterly, Tributaries: a journal of nature writing, as well as other literary journals. She currently serves as the manager of interfaith Spiritual Care at Legacy Salmon Creek Medical Center.  Gwen and Judy, her partner, share their Salmon Creek home with Abbey Skye, a rescued Pembroke Welsh Corgi.