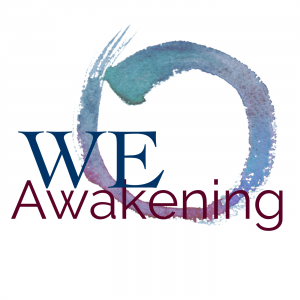 www.patriciapearce.com/podcast
In this inaugural episode of the WeAwakening podcast we take a look at the global awakening that is underway.
This is an awakening to the truth of the inherent we-ness of all that is—the recognition that nothing exists outside of relationship.
This awakening is taking place in partnership with all life on the planet and the Earth itself, as well as in partnership with the Spirit Realm. And in this awakening, the Heart plays a central role.
---
---
Join the free online
WeAwakening Meditation Community
---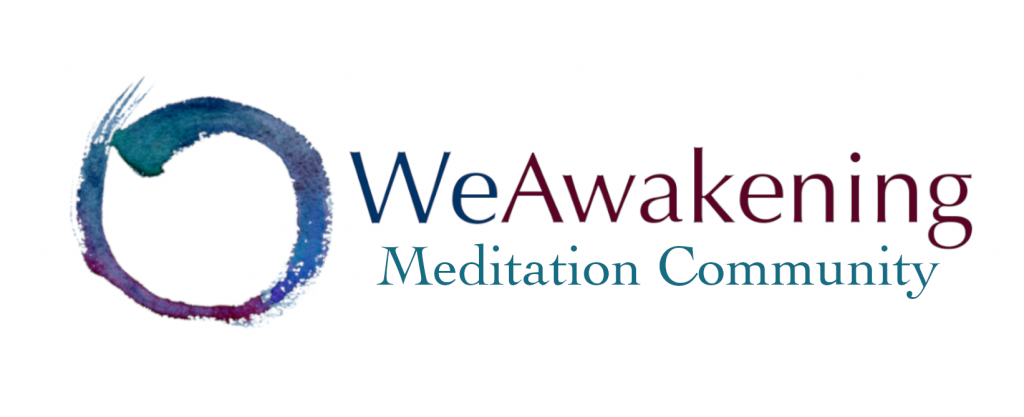 Gather with others to amplify our Heart field and support each other and the world in our collective awakening.
Feel free to join us whenever you can!
Mon-Fri. 12:00-12:30 PM Eastern Time
---
---
Sign up to find out about my latest
blogs, podcasts, and community opportunities.
You'll also receive a free welcome gift—
my ebook
Awakening to Love in a Time of Fear: Five Essential Practices.
---
Transcription
I'm Patricia Pearce. Welcome to the WeAwakening podcast. Beneath the global crises we are facing something truly extraordinary is happening on Earth. Planetary consciousness is shifting, as humankind sheds its belief in separateness, and awakens to the truth of inter-existence. In this podcast, we explore this awakening into unitive consciousness that will give rise to a new world, and we celebrate the luminous web that connects us.
Hello, we-awakening partners in this we-awakening moment. I want to welcome you to this initial episode of this podcast, which previously was known as the evolutionary activist podcast. And I launched that podcast back in I want to say 2018, and suspended it a couple years ago to turn more towards writing.
And recently, I have felt prompted to reinvigorate the podcast and started up again, but with a different name, the WeAwakening podcast.
And the reason that this name speaks to me is because in this global moment, when we are moving out of the idea or the consciousness of separateness, which has been the idea that we've had in our minds for a very long time—that we exist as separate entities, and now moving into the understanding of well, what is often called unitive consciousness, the knowing that we exist in relationship with everything that is—that this is a we awakening. It is an awakening into the reality of we, the reality of relationship, and that none of us and nothing exists outside of relationship, that relationship is the essential and inherent essence of all beingness.
And so it is a we awakening, it is the awakening of the truth of we. And also it is something that is now happening more and more collectively. We are coming together, people are coming together to support one another in this planetary moment, as we make this shift.
Now, as we all know, this is a very tumultuous moment on the planet. This shift in consciousness is not something that necessarily happens with a lot of ease, because it evokes a lot of fear in a lot of people. Because the world as we have known it, and the world as we have created it is coming to an end. And it has to come to an end because for one thing, the planet can no longer sustain us in this illusion of separateness. We have for so long, believed that we are separate beings and experienced ourselves as separate entities. And we have related to the Earth as though it were separate from us. And we have related to one another as though we are separate from one another. And this is a story, this is an illusion in the mind that can simply no longer be sustained by the planet. And something in us recognizes this, something in us knows that the time for this illusion of separateness is over. And so this awakening is beginning to arise, this realization, this dawning realization, of the truth of our inherent oneness, our interconnectedness and interdependence.
And yet, with that awakening, what is happening is all of the structures and systems that we created based on that fallacy of separateness are becoming unstable, and they are beginning to collapse. And so we are in this moment, this very tumultuous planetary moment, when the old is passing away, and the new, the new forms, the new systems have yet to come forth.
So we're in this in-between moment, and it is a very pregnant moment. And it is for many people a very, very fearful moment. And so, what I hope to do in this podcast is to help give us some context for what is happening on the planet, to help us reorient ourselves towards the bigger narrative that is underway, a narrative that transcends what we read in the headlines and in the media, which focus our attention on the tumult and the division and the fear, but fail to help us see the bigger narrative that is unfolding.
And that bigger narrative that is unfolding is, in essence, the emergence of a new human being, a new humanity, a humanity that has awakened to the truth of ourselves as the extension and the expression of the Divine Love, the divine Source, that we are Luminous beings, eternal, and infinite beings who are here on this planet. And right now we are in this shift in which we are beginning to realize that we have the opportunity now to allow the truth of that reality of love from which we come to become manifest in the world of form.
In the previous podcast, which was known as the evolutionary activist podcast, that name speaks to me because we do take an active role in this evolutionary step, we make it our calling, if you will, to open ourselves up to this unitive consciousness. We allow ourselves to become willing to let go of the illusions wherever they appear in our own minds, and open ourselves up to this greater reality.
So we take an active part in this evolutionary step, we are evolutionary activists. And that continues to be true. And I want to bring that understanding forth into this new podcast and this new permutation of, of the podcast.
And I also want to add in the dimension that this awakening that we are in the midst of happens collectively, it is happening to many, many people, individually, but also, we are coming together collectively, to support one another in this moment.
Another aspect of this awakening that is underway is that it is an awakening of the heart. The heart is the chakra that is connectedness, it is the chakra from which we experience and know love, and it is the essence of wisdom within us.
And for so long, we have focused all of our attention on the intellect, on working with the mind. And yet it is the heart that knows things that the mind can never know fully, the mind can sort of grasp for understanding that the heart actually already experiences. And so we think of I think a lot of times awakening is something that happens in the mind. But it is equally something that happens in the heart. And I'd like to just share a little bit of autobiographical information about that.
Back in 2000, let's see 2002, I experienced a very intense spiritual awakening, something that I write about in my memoir, Beyond Jesus, My Spiritual Odyssey. And in that awakening moment, which was a very, very intense Kundalini sort of experience, where all of the energy channels in my body opened up, in the moment that I recognized the illusory nature of the self—I recognized that I'm not a separate self and never have been—as soon as I had that recognition, the energy channels opened up in my body, and I experienced this Kundalini awakening.
And the thing that was most powerful from that experience for me, well, first of all, it transported me or opened me up to the awareness that we exist in a reality of love. And that everything is love, and everything is sentient, and everything is, to use traditional language, everything is God. And that we are part of that, and I am part of that. And you are part of that.
So I had this opening of the mind, in which the mind opened out, opened up from its sort of confined idea of itself into this knowing of the inherent interconnectedness of all things. So there was that, that understanding or that that awareness that came.
And yet for me personally, the thing that was even more powerful than what happened in the mind was what happened in the heart and that continues to be with me to this day, and that is the heart chakra just really opened. It opened big time. And it continues to be that and I often experience the heart as a radiant sun in the center of my being.
And it is from that heart place that I know most immediately the Truth of my interconnectedness with you, with the earth with all being. And so this awakening into the knowing of we is when the heart also becomes awakened, because the heart is that chakra of we-ness. It is the chakra in which we experience our union with one another.
And so this awakening, this we awakening, is an awakening of the heart. And as I just said, it is also something that more and more we're understanding happens in relationship and in community.
So a few months ago, when I was getting this very strong, intuitive direction, to first of all focus on some more writing in depth, and also to start up the podcast again. And the third thing that I was getting very clear guidance on was to gather community.
And so that is also something that I've started doing in the last few weeks, and one thing that I've done is, I've launched a daily meditation time, Monday through Friday, that meets at 12 o'clock Eastern time, and runs for half an hour, and it's on zoom. And in those meditation gatherings, we are really focusing on the heart, and on opening up our awareness of the heart, the experience of the heart field, as something that is within us, and also something that we share.
And if you haven't yet signed up to be part of those meditations, I hope that you will consider doing it because it is a wonderful community in which we really can explore this we-ness together in that meditative state. And you can sign up for that on the homepage of my website. I'll also put a link on the podcast page.
So all of this right now is what's percolating for me, this movement into a community that can support us, communities in which we can support one another in this moment of awakening. And the other thing that makes this a we awakening is that not only is it happening in human community, and in our relationship with the Earth—and for many people, the relationship with plant medicines are also helping us move into this awakening moment—but also, this is an awakening that is happening in partnership with the spirit realm. This evolutionary moment, this moment of awakening is not something that we humans pull off on our own. We have all kinds of support available to us. We have spirit realm that is present and eager to assist us, and the Earth that is here supporting us in this moment.
And so all of this is why this feels like the time for us to be embarking on a we awakening podcast, where we can celebrate what is happening, the extraordinary thing that is happening on this planet as we move more and more fully into this consciousness, this unititive consciousness, this knowing of our essential we-ness. And something that we are doing collectively in partnership with one another, and in community with the Earth and with the non visible realm.
And so I look forward to exploring all of this with you in this podcast and also bringing into this podcast conversations that I will be having with people who are also present and assisting in this we awakening moment.
So thank you for joining me thank you for being part of this launching of this new form, this new incarnation of the podcast, and I look forward to being on this journey with you. Until next time, I bid you peace.