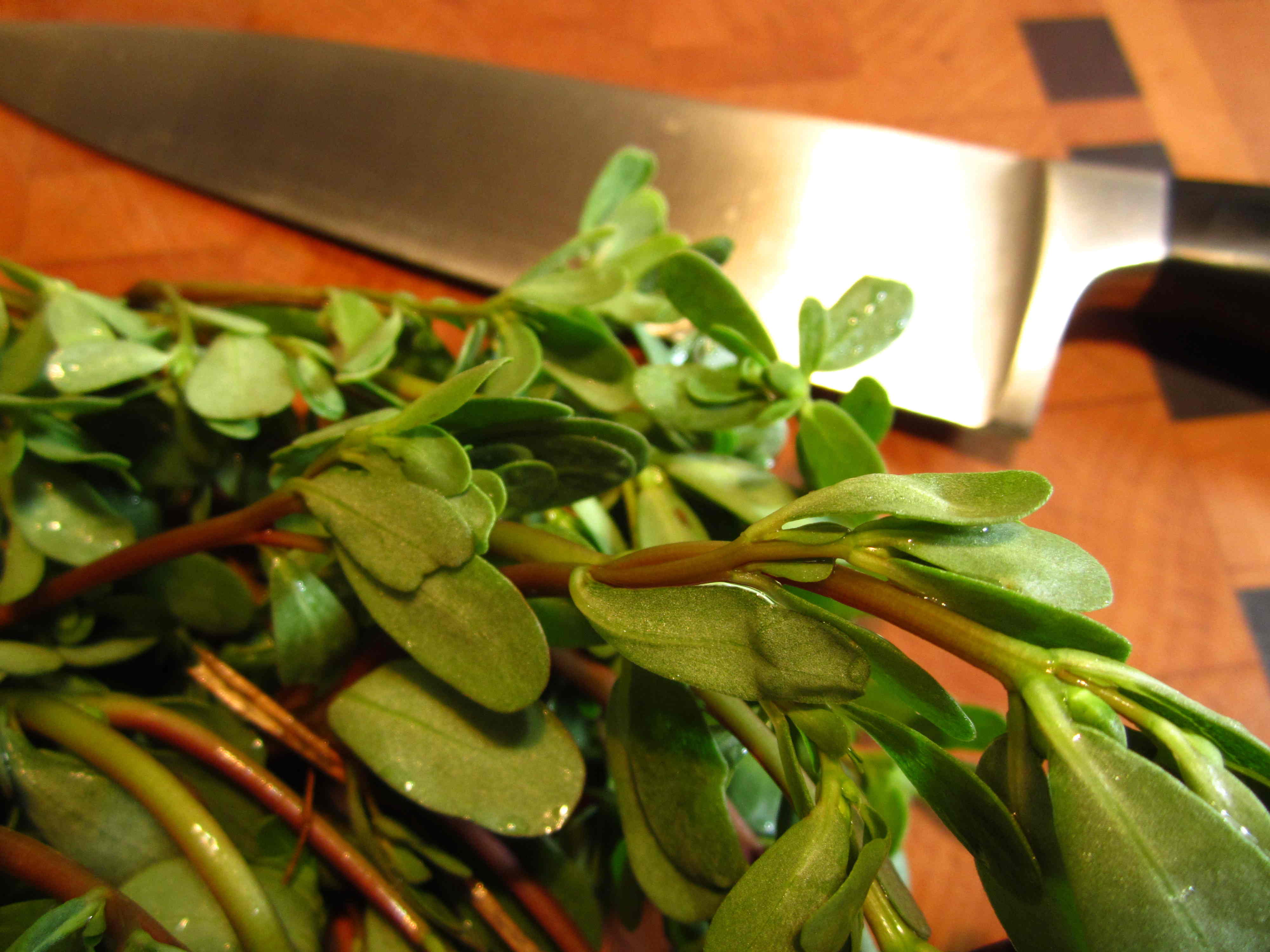 My spouse and I have a plot in a nearby community garden that a number of weeds would like to call their home — dandelions, thistles, morning glory — and keeping them in check is a never-ending task.
There's also another weed whose name I've never known that grows like crazy. Like most weeds, it's hardy. It doesn't seem to mind heat waves or dry spells, nor torrential rains for that matter, and try as we may to pull it all one week, the next week it's always back, spreading its long red stems, with their shiny oblong leaves, low to the ground.
So you can imagine my surprise a few weeks ago when I saw bundles of this weed for sale at our local farmer's market. "You're kidding me," I thought. "This stuff that I've been tossing onto our compost pile for years sells for $2.50 a bunch?!"
The vendor, an Asian man who apparently didn't feel compelled to follow American rules about what is a weed and what is a vegetable, knew that purslane (such a dignified name!) is loaded with vitamin A and C, and is delicious in salads and stir fry. He recommended sautéing it with garlic and a pinch of chili powder.
Sometimes Life Challenges Our Norms
Life is always challenging us with parables like that, isn't it? It plops down right in front of us things that upset our assumptions and insist we shift our perspective. Purslane's presence in our plot (forgive me for having a bit of alliterative fun here) has been a parable I've been parsing now for weeks.
First of all, it's challenging any vestiges in me of the assumption that life is all about effort, and than nothing good comes to us except through hard work. This vitamin-loaded plant grows all on its own, thank you very much, without our fussing over it in the least. Heck, we didn't even need to send away for any seed packets, nor, I'd lay bets, is Monsanto's research team in their lab trying to figure out how to genetically modify and patent it, at least not yet.
Now according to Arla, an Ag teacher we knew in Missouri, a weed is any plant growing where you don't want it to grow, and the purslane episode has also gotten me thinking about things in my life that I might see as weeds — unwanted and irritating — that might in fact be offering something quite useful if I would only stop rejecting them.
Sometimes life circumstances can be like that. Experiences we judge to be unpleasant often turn out to be the very things that enrich our growth. They're loaded with all sorts of spiritual nutrients that grow our capacity to do very healthy things, like practicing acceptance and letting go.
From the Chopping Block to the Cutting Board
One of the most fertile fields this purslane parable invites me to explore isn't necessarily what's outside of me, but what's right here inside of me. In the inner field I encounter a whole host of qualities, some of which I like and some I don't, and the ones I don't I often try to reject or resist.
And here's the crazy thing: oftentimes it's the very act of resisting them that causes them to thrive. My brother-in-law, Tim, recently told me that if you try to pull a thistle out by the roots, not only will you not succeed in getting all the roots, but you'll trigger the thistle's growth response and you'll end up with more of them than you had before.
When it comes to our inner qualities, resistance simply doesn't work. What does work is acceptance.
It's the difference between trying to use the chopping block and the cutting board. The things we put on the chopping block are things we want to get rid of. The things we put on the cutting board are things we intend to take in, welcome, metabolize, absorb, knowing it will make us whole.
Needless to say, the next time I went to the garden after my farmer's market discovery, I didn't throw the purslane onto the compost pile after I pulled it. I brought it home, washed it up, and fixed it for dinner. The Asian farmer was right. It was delicious.
---
Like what you read?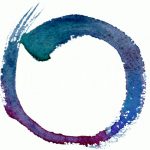 Sign up for more.
---