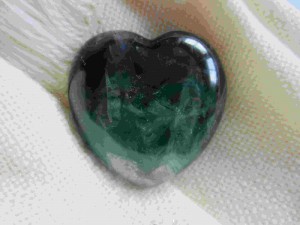 I used to think that courage was the absence of fear, and I thought courageous people could do brave things because they weren't afraid of doing them. I have come to see, though, that courage isn't the absence of fear at all, but the willingness to step into it.
In spite of F.D.R.'s famous injunction, fear is not something to fear. It is a normal, universal human experience. In fact, being afraid of fear only amplifies its effect.
Rather than fearing fear, I have found the most helpful approach is to learn how to be with it, yet not allow it to dictate my actions.
Maggie Kuhn, founder of the Gray Panthers, famously said, "Stand before the people you fear and speak your mind—even if your voice shakes." Maggie's words exemplify what courage really is: the willingness to feel fear and still do what we must do.
Fear is uncomfortable, which is why we try to avoid it. It makes us feel queasy. Our voice trembles, our hands shake, we sweat. It is not a pleasant experience—and it's not supposed to be. It is part of our hardwiring, designed to keep us out of harm's way. It serves a useful evolutionary purpose.
But it can become an obstacle if we allow it to keep us from living into our full potential—from doing something that needs to be done, or speaking a truth that needs to be spoken.
Several years ago, I was on an airplane going to Denver. As the plane began its descent, a woman across the aisle and a couple rows behind me began to hyperventilate, clearly in distress. She told the people around her that she had survived a plane crash. This was the first time she'd flown since, something her therapist had encouraged her to do to help her heal from the trauma.
For most of us, getting on the plane that day had just been a matter of course. For that woman, though, it had been an act of tremendous courage. She may have been hyperventilating and clutching the armrests for all she was worth, but let me tell you, she was the most courageous person on the plane that day. It was her fear that made her so.
As the airplane safely touched down, the passengers around her applauded her for her courage. She was visibly relieved—and also empowered. She had done the very thing she was most afraid of doing.
Sometimes we believe that before we attempt something scary we need to get over our fear of doing it. But that isn't how it works. We get over our fear by doing the thing we're afraid to do.
It helps to approach fear like a curious observer, taking note of the physical sensations of being afraid. This engages the witnessing mind that can stand apart from the experience and watch what is happening without being caught in it. The more we observe the physiological effects of fear, the more we discover how similar it is to the physiological sensations of exhilaration. Simply noticing that can help us reframe the experience as something exciting rather than frightful.
Courage comes from the French word for heart, which I find quite beautiful. It suggests to me that courage is the willingness to live our lives guided by the heart regardless of the risks. Just as we do cardiovascular exercises to strengthen our physical heart, we can exercise our heart of courage by incrementally and regularly stepping into our fear.
That way, if we are ever called upon to do a truly daring thing, we will be ready—because we will have mastered the art of being afraid.