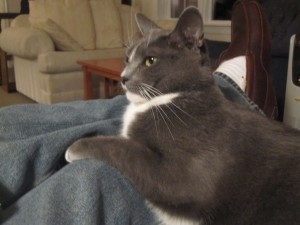 1.
My cat is named, Sweet Pea.
Inappropriately.
2.
She was outside for the first time in a while recently
(we're trying to spare the song birds)
But once in a while
Under careful supervision
We let her out to feel the sunshine unpaned by glass,
Free to tap her inner lion by nibbling on green grass.
3.
Suddenly, a strong breeze kicked up,
but she had forgotten what it was like to feel the wind.
Can you imagine?Continue Reading