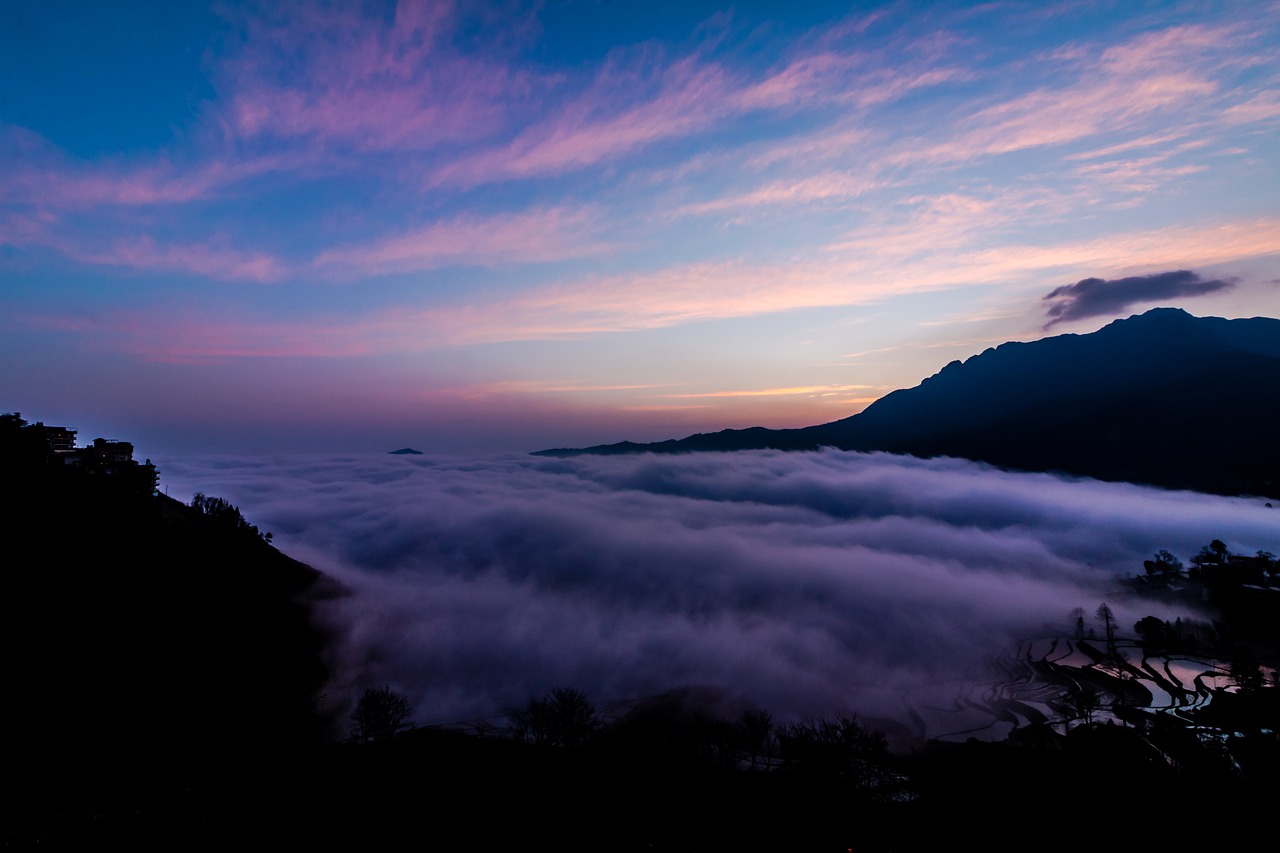 Lately the phrase "de-inventing myself" has been rolling around in my mind. It's a potent phrase for me because I feel as though that's exactly what I'm doing at this stage in my life.
Over the last many years I have become acutely aware of the identity that I inherited, an invented identity that conformed to societal and familial expectations, but which wasn't really me.
We all inherit an identity, handed down to us by our ancestors and societies that reflect the beliefs they developed. This inherited, invented identity isn't ever truly us. It is a sort of pseudo-self we are given and from which we unconsciously live—until we don't.
There comes a time when the impulse within us to be true to ourselves, to be truly our Self, becomes too insistent. It is like a shoot pushing up through compacted soil that will not be deterred. It will express itself. And in order to do that it must break through the crust of the invented self.
We can try to keep it down. We can try to hold onto who we have thought ourselves to be out of fear. But deep down we know that's not what we are here for.
People sometimes talk about reinventing themselves. Personally, I have no interest in that, because in the end it would still be an invention.
I do, however, have an intense interest in continuing to relinquish everything that I have mistakenly believed myself to be so as to abide in the continual awareness of the True Self, the Eternal Self, the Divine Self—whatever you want to call it.
Unlike re-inventing yourself, de-inventing yourself has nothing to do with deciding what to become, but stripping away everything you aren't—all constructs and beliefs—so that you can uncover the essential Self. And the essential Self is not something we invent. It is something we are.
I know people may look at my life and believe that over the past decade I have been reinventing myself, leaving my vocation as a pastor and setting out on a new life trajectory. But that's not at all what I've been doing. I've been doing some intense spelunking down into the deepest caverns of my thought patterns, belief systems, down into the origins of the invented self. I've been excavating every artifact of that invented self and bringing it to the light of awareness and Love for it to dissolve in the elixir of non-judgment.
De-inventing yourself isn't easy. It requires a lot of persistence, awareness, and a fierce resolve to dispel illusions wherever they show up within you. It requires both chutzpah and humility. But it's worth it, because uncovering and living from the Eternal Self is what we are here to do.
There are many things the invented self, or egoic self, frets and fusses about that the True Self doesn't give a hoot about. Like how other people see it, for instance. It just isn't the True Self's concern, because its purpose is simply to radiate its essence, just as the sun radiates its light without concerning itself with how it will be received.
When you really start to look deeply within, you will be astonished to see how the self you have thought you are is nothing but a construct, a set of ideas, an invention. Then, when you begin to let go of that invented self you begin to uncover a vastness, a serenity, an inner strength you never knew was in you. You begin to humbly accept the brilliant magnificence of who you truly are.
---
Want to stay inspired?
Click the circle