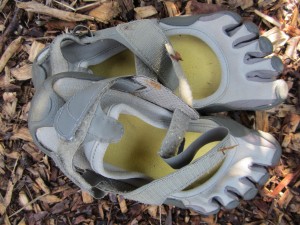 When I lived with my wife in small-town Missouri in the 90's, I tended a big garden where I grew edible yummies:  snap peas, string beans, tomatoes, onions, southwestern chilies and Silver Queen corn – the works.  I loved picking the corn and running it straight indoors to the boiling kettle on the stove.  During one of my periodic telephone garden reports to my Pop, he once kidded me that he had half-expected me to say that I had taken the boiling kettle outside to the garden so as to reduce the 'pick-to-pot' time so that the sugars of corn ears wouldn't turn as quickly to starch.  As a meticulous gardener, over the years I amended the soil with gypsum, sand and compost, ogling the tilth like John Deere himself and fretting over slugs, cucumber beetles and aphids.
The small town gardener has only one potential problem associated with tending lovely  soil:  feral cats love to shit in it.  After doing so they then scratch up the soil surface  — along with recently planted seeds and seedlings – entire rows of carrots, destroyed.  Have you ever planted a carrot seed?  It's no more than a fleck of dust under a thin film of sifted soil. One cat swipe buries those tiny seeds too deep for the sprouts to ever surface.
Defending my precious seedlings against marauding cats became an obsession of mine.  During planting season whenever I saw them sneaking into the garden to do their business I would soak the little feline destroyers with jets of water from the hose spray-gun.  It didn't do any good.  They'd return at night when I was sleeping and leave their little turds everywhere in the heaven-sent outdoor litter box.  Every morning I'd survey the damage and perform triage, replanting the tiny, injured sprouts with the hope that some of them might re-root.
* * *
So one day I come around the corner of the house to do some puttering in my garden and I see a big cat at the far end acting nonchalant.  I know in my heart that he's staking out his bathroom, stopping by for the sniff-dump-scratch routine.  Focused on the survival of my seedlings and feeling the pent up frustration of fighting a losing battle against their ongoing decimation, I become aware of some primitive protectionist instinct stirring in my body, a sudden widespread aggression activating itself at a primal level.  It's pre-Freudian, pre-cultural and fully stoked.  My gaze narrows and focuses on the invader. Acting on some type of untaught knowledge, I begin to stalk the cat.
I ditch my socks and sneakers, sneak over to the hedge line at the back of the property and begin creeping along it towards the backside of the little furball.  I am barefoot and ready for battle.  The cat is still looking the other way.  He thinks there are no predators here, only the awkward, loping, bipedal guy.   I creep closer:  step, step, pause.  Step, step, pause.  The cat is still staring away from me into space, the way cats do.  Small town cats aren't really accustomed to guarding against predators anyway and can catch just about everything in the vicinity except for jackrabbits, which are blazingly fast.
Adrenaline surging, I close in on my prey, step by step, the pads of my forefeet alternately planting themselves carefully on the damp May soil, carefully avoiding leaves and twigs.  I am silent, breathing softly.  He's still looking the other way!  I creep closer and closer, hoping he cannot hear the very faint swishing of my t-shirt across my back, which to my sensitized ears sounds like the rhythm section of a band.
I am right behind him!  I backhand his tail with a goodly 'thwock!'
You know, it's really true:  sitting cats can jump substantial vertical distances with no apparent bodily preparation.  The cat's leap itself is a blur, but because the earth's gravity slows to zero, at the peak of their ascent, the velocity of all upwardly moving projectiles, for a brief second or so, to my predatorial gaze, the cat appears to be floating waist-high in midair.  My intense focus makes him appear to be moving in slow motion.  Because my higher brains are still somewhat engaged though, I don't at this point complete the capture for my dinner.  Instead I'm mostly marveling and gloating a little that I, plodding human, have successfully snuck up on a cat.
The cat hits the ground with feet churning, bounds away from me and then quickly whips around to confront me, his motion every bit as instinctual as my own.  The quizzical look on his face cements our trans-species moment.
With smug satisfaction, I relax a little and feel my adrenaline rush fading, heart rate returning to normal and muscles unclenching. The situation deflates and I'm left as a 35 year old man hoping my neighbors on all sides weren't watching my impulsive Darwinian enthusiasm;  and if they did, that they won't mention it to anyone in the church I'm currently pastoring. That might be a lot to ask though.  It is, after all, a small mid-western town where the appearance of odd preacher behavior somehow serves to make everyone feel better about themselves.
* * *
My periodic cat stalking taught me about the importance of being an instinctual being;   we don't need to read the user manual all the time.  We are born knowing instinctively how to do quite a pile of stuff, and important stuff at that:  breathing, eating, sleeping, reasoning, exploring, learning, absorbing galaxies of experience and sifting it through the  mind's circuits.  Coupled with learned behaviors, our instinctual aptitudes and tendencies make us uniquely resilient as human beings. Our biological adaptability is what gives us grounding within the turbulences of life.  We are here because when faced with survival challenges, our ancestors adapted and indeed survived.
Post Traumatic Stress Disorder (PTSD) has been called "the hijacking of instinct."  More explicitly, it is the hijacking of a small set of three survival instincts:  confront, freeze and flee.  In the popular "fight or flight" explanation, "fight" is actually one possible type of confrontation.
I became interested in the details of PTSD because it worked for me as a model of how our adaptational energies, in extreme circumstances, can become automatically unavailable to us.  In short, when traumas are unresolved, survivalist feelings, behaviors and thoughts tend to intrude inappropriately as automated responses to an entire spectrum of ordinary experiences.  For reasons related to my biology and life history, one of my main operational modes historically has been one of low-grade panic, from selecting what flavor popsicle I want to my chosen career paths.
My study of PTSD also got me thinking deeply about something I've pondered my entire life:  how free to act really am I?  Moment to moment, am I truly sensing the unique variation of events, or am I simply responding to perceived situations with conditioned, reflexive responses?
The Being called God, Art of Zen, Practice of the Wild, Dissolution of the Opposites, Rituals of Healing, Emergence of Symbols of Transformation, Light in the Mind, Divinization of the Colored Cosmos, Breath of the Planet, Charmed Swarming of Quarks, Physical Sensations of Ultimacy: all of these actualities represent ways in which the core aspects of our human-being-ness can be released from the automatism of our conditioned responses.
One of the unique things about human beings is that we understand conditioned responses in a mode unique to our own makeup.  While all creatures and life itself have modes of awareness, we are constructed with an astonishing abundance of self-referentiality, which multiplies exponentially the number of ways we can become disordered creatures.  It also means we have a deep capacity to reorganize our disorder.
Remember: don't demand new tricks from old dogs. Instead, to the old dog, provide interesting new smells. The power of intrigue can be very, very strong. It is strong enough to create a new world, which begins as a seed inside the existing world. What is imagined is what becomes real in the mind. Imagining a new internal order creates it. Any imagined internal order is automatically, by birthright, a peer to all existing orders. The act of creation is self-authenticating, needing no authorizing agent.
Old dog.  Meet new dog.
Kip Leitner is a jazz pianist, former minister and current technology worker.  He lives in Philadelphia, Pennsylvania, with his spouse, Patricia Pearce.