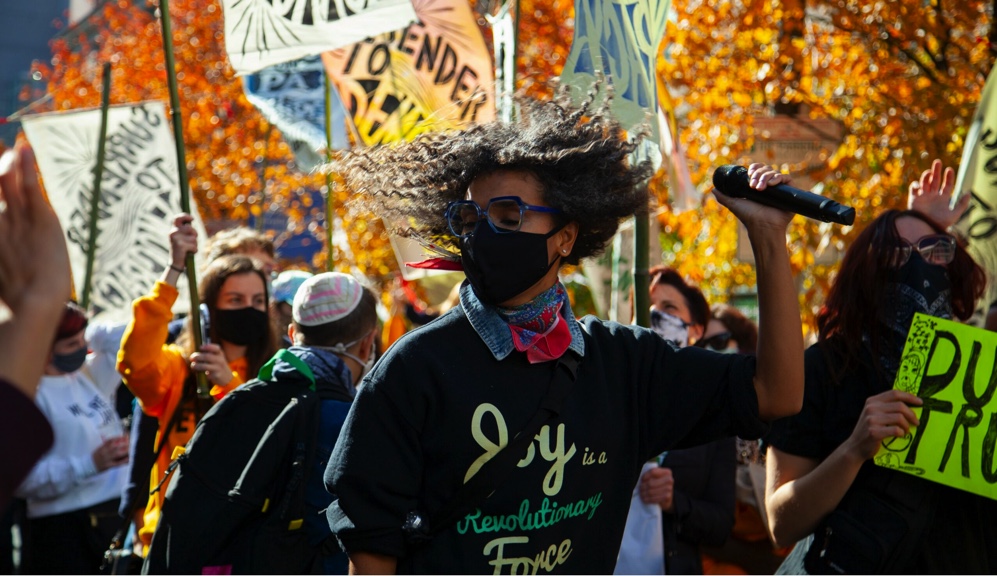 It's been an interesting time here in Philadelphia in recent days as the whole world watched and waited to see if Philly would deliver the needed votes to tip the outcome of the election. Given that this is the place where our democratic form of government was conceived, I don't think the significance has been lost on anyone that this is the place where its future seemed to be hanging in the balance.
I moved here in 1997, and as a native of Denver it was a big adjustment for me to come here to the densely populated East Coast, far from the open spaces and Rocky Mountains that I love. It was also devastating to see the extent of the poverty in Philadelphia, the poorest of the major cities in the US, which was once a thriving hub of the Industrial Revolution. But when the factories closed to relocate, they left behind working class neighborhoods that became vast wastelands of unemployment and despair.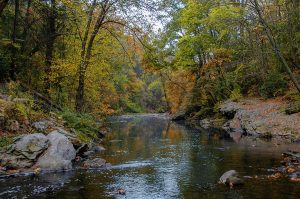 And yet, when I moved here I fell in love with Philly. I loved the racial diversity, and how this city is such a microcosm of the world. I loved the expansive parks here that have been set aside as a protected watershed, including the Wissahickon woods where the soil sparkles with with traces of mica.
I loved the art and culture, and that I could go hear the Philadelphia Orchestra in their concert hall a mere 15 minutes from my house, an orchestra I used to listen to recordings of when I was a music major in college.
I was also captivated by Philadelphia's history, by the cobblestone streets of Old City where redbrick colonial houses still stand, by William Penn's vision that this place be a Holy Experiment where people of all faiths could live in harmony, by Independence Hall where a new vision of government was conceived that dethroned the idea of monarchy.
Funny, Tough, and Joyful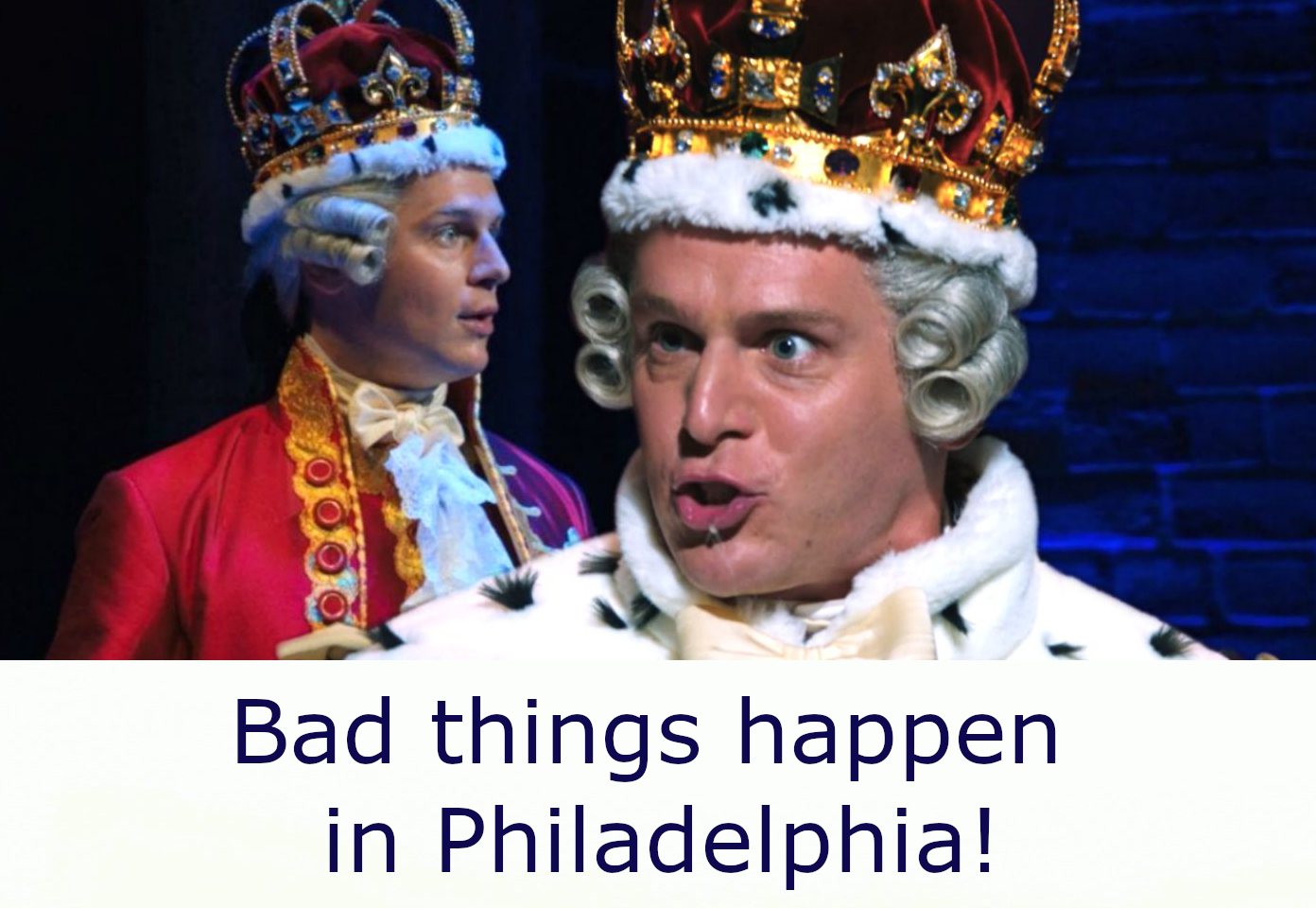 In recent weeks, during this election season, I've found myself falling in love with Philly all over again, but in new ways. I have loved the playfulness and humor that is endemic to this place, and how people took President Trump's comment that "bad things happen in Philadelphia" and ran with it.
And speaking of running, I love that they just organized a benefit run to raise money for Philabundance, our local hunger relief organization, which they are calling the Fraud Street Run (a word play on our long-standing annual tradition of the Broad Street Run).
The Fraud Street Run will start at the now famous Four Seasons Total Landscaping and end at the Four Seasons Hotel in Center City. (If you've been appreciating Philly lately too, you might consider donating here.)
In recent weeks I've even fallen in love with Philly's gritty toughness, which I never fully appreciated until now. Here people don't engage in the gratuitous niceties that I was accustomed to, having grown up in the West. Here people call things the way they see them, and they aren't easily intimidated or bullied. Lately I have come to understand that when the stakes are high, you want a good dose of that don't-mess-with-me energy that is core to Philly's culture.
---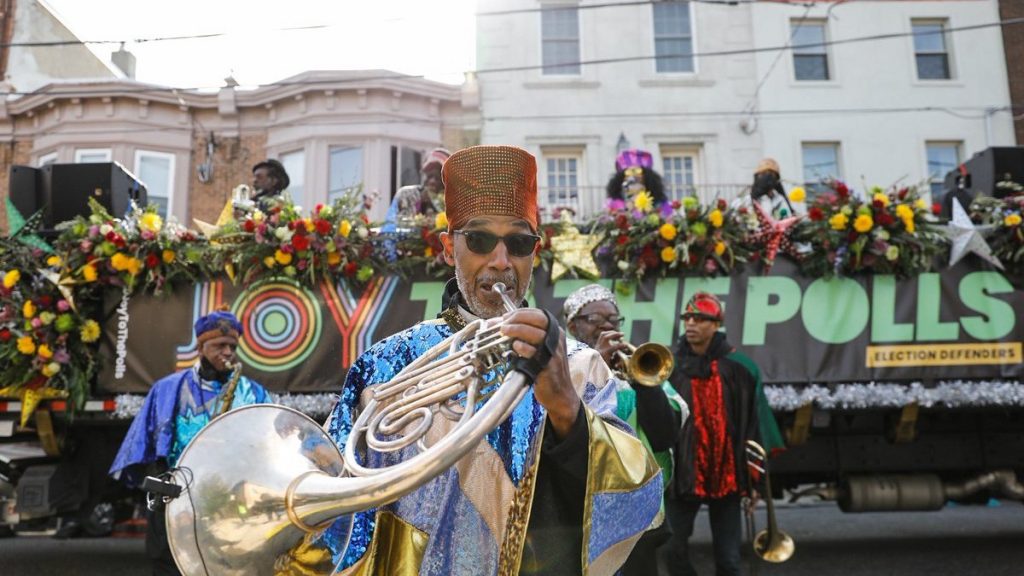 But I think the thing that has inspired me the most about my adopted city in this whole election drama has been the Joy that has been set loose here—people dancing while waiting in line to vote; people of all colors, shapes, gender orientations and religions dancing outside the Convention Center in what became a block party to protect the vote count.
This eruption of Joy was intentional. The organizers here who have been preparing for this moment understand the power of Joy to de-escalate tensions and shift the narrative of confrontation, and they made sure the d.j. booth was ready so the party could begin.
Joy is a very high-frequency energy. In its presence fear, hate, and anger melt away. Joy dethrones the idea of division, overthrows the idea of oppression. It opens a portal for a new possibility to come forth and take hold.
We know we're not out of the woods yet. We can see how the old order does not go quietly into the night. But when the people start dancing, the new world is already well on its way.
---
Like what you read?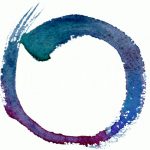 Sign up for more.
---