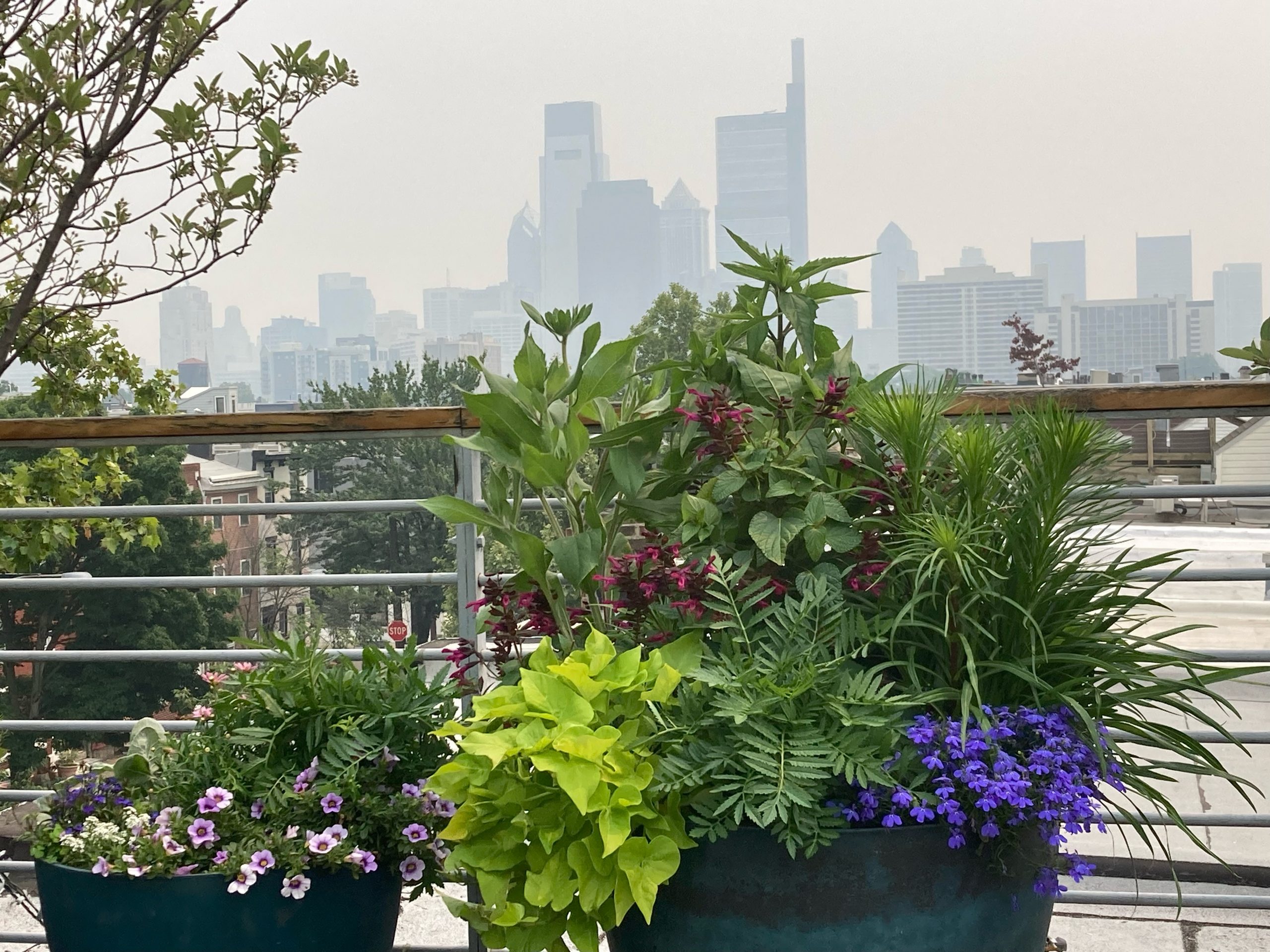 There was a brown-gray haze cloaking the city skyline, and the sun was rising red when I went up to our roof deck early this morning to do my morning journaling. I had already seen on my weather app that the air quality was "Unhealthy," but I decided to go up anyway. After all, all I was going to do was sit and write. Nothing strenuous.
But when I saw with my own eyes what "unhealthy" air quality looks like, I thought, "I can't be up here today." Much as I love to start my day outside. Much as I enjoy being surrounded by the flowers that are blooming spectacularly right now in the pots lining the deck.
So I gathered up my journal and my pot of tea and was just about to go back inside when I noticed the chimney swifts flying overhead.
"They have no place to go," I thought. No indoors they can retreat to. No N-95 masks they can don. They have to endure the smoke that is pouring down from the wildfires in Canada. They live their lives completely vulnerable to what we humans do or don't do in response to the climate emergency.
Watching them, I wondered: If air quality like this can cause respiratory illnesses in humans, what does it do to the tiny lungs and body of a bird?
That's when I decided not to leave. I decided for that one hour to set aside my privilege as a human with a house and have myself breathe the air that all the other creatures have to breathe day in and day out.
Our Human-Centricity
The news is filled with reports about the over four hundred wildfires burning in Canada right now, and they all focus solely on the air-quality risk to humans, which in itself tells us all we need to know about what has led to this climate crisis.
Our human-centricity has been our unique form of ignorance, and it has overshadowed by far any fantastical misinformation that has ever flown across the internet. This idea that we exist as a separate and superior species, exempted from what befalls the rest of life on Earth, is the lie to end all lies.
And I mean that literally. It is the lie that has brought us to this moment of reckoning when are being forced to abandon our illusions and accept that we exist, and always have, interwoven into a vast and intricate web of life.
Opening to Other Ways of Knowing
Every morning before I begin my journaling, I read a poem by Mary Oliver. I cycle through her books poem by poem, year after year. Today's poem was "The Dipper."
In it, Oliver shares an experience she'd had fifty years before while in Colorado. She was beside a river, and there she encountered a bird she'd heard about called a dipper.
In her desire to take in the essence of his language-less song, she found she had to "bend forward" into his frame of mind. The experience changed her forever.
. . . since that hour I have lived
simply,
in the joy of the body as full and clear
as falling water; the pleasures of the mind
like a dark bird dipping in and out, tasting and singing.
It made me wonder how I might be changed if I could bend forward into the frames of mind of our kindred species. What wisdom would open up within me? How would the encounter transform my mind? What fierce and loving lengths would I go to to protect the chimney swift overhead who just wants to feel its body dipping and swooping in the clear air of a cool June morning?
---
Like what you read?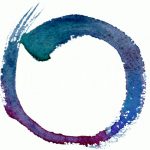 Sign up for more.
---